When it comes to walking, there can be no better place to start than here in the heart of Nidderdale in an Area of Outstanding Natural Beauty. The Nidderdale Way is a great way to explore the areas around Warren Forest. Spanning approximately 53 miles of scenic, well marked pathways, you will fall in love with the rolling hills and breathtaking views.
An excellent place to start is taking a look at the website http://uppernidderdale.org.uk/visit-nidderdale/nidderdale-way-guide/
You can print off 4 stages of the Nidderdale Way and follow the easy pointers and maps;
Stage 1 is the Pateley Bridge to Middlesmoor route. Approximately 14.5 miles this is the perfect opening to the walk, with Upper Nidderdale landscape unfurling dramatically before you. The River Nidd plays hide and seek as the scenery grows wider and you reach the highest points of the whole Nidderdale Way.
Stage 2 is Middlesmoor to Bewerley which is a 10.5 mile route. This is the shortest of the four stages but there is much to see and savour as you have a chance to explore How Stean Gorge and brush with Nidderdale's past at Propsperous Mine.
Stage 3 is Bewerley to Ripley, a 14 mile route that has plenty of gentle lowland walking. Before you reach that though, there is the heights of Guisecliffe to conquer which promise dizzying views over the dale.
Stage 4 is a steady 14 mile walk on comfortable terrain. It is at this point that you are closest to Warren Forest as you arrive at the phenomenal highlight that is Brimham Rocks. The finale is reached by a descent into Pateley Bridge on the Panorama Walk, which offers truly panoramic views.
Of course each of these walks can be taken in smaller bursts from the Park, from Ripley, Pateley Bridge and so on. In addition to these routes there are may places to stroll and stretch your legs. There are many printed routes in the library but for your own copies maps and guides are avaialble from Spyeland Outdoors or Tourist information in Pateley Bridge. The National Trust shops at Fountains Abbey and Brimham Rocks also stock some great maps and guides. These are some of our favourites;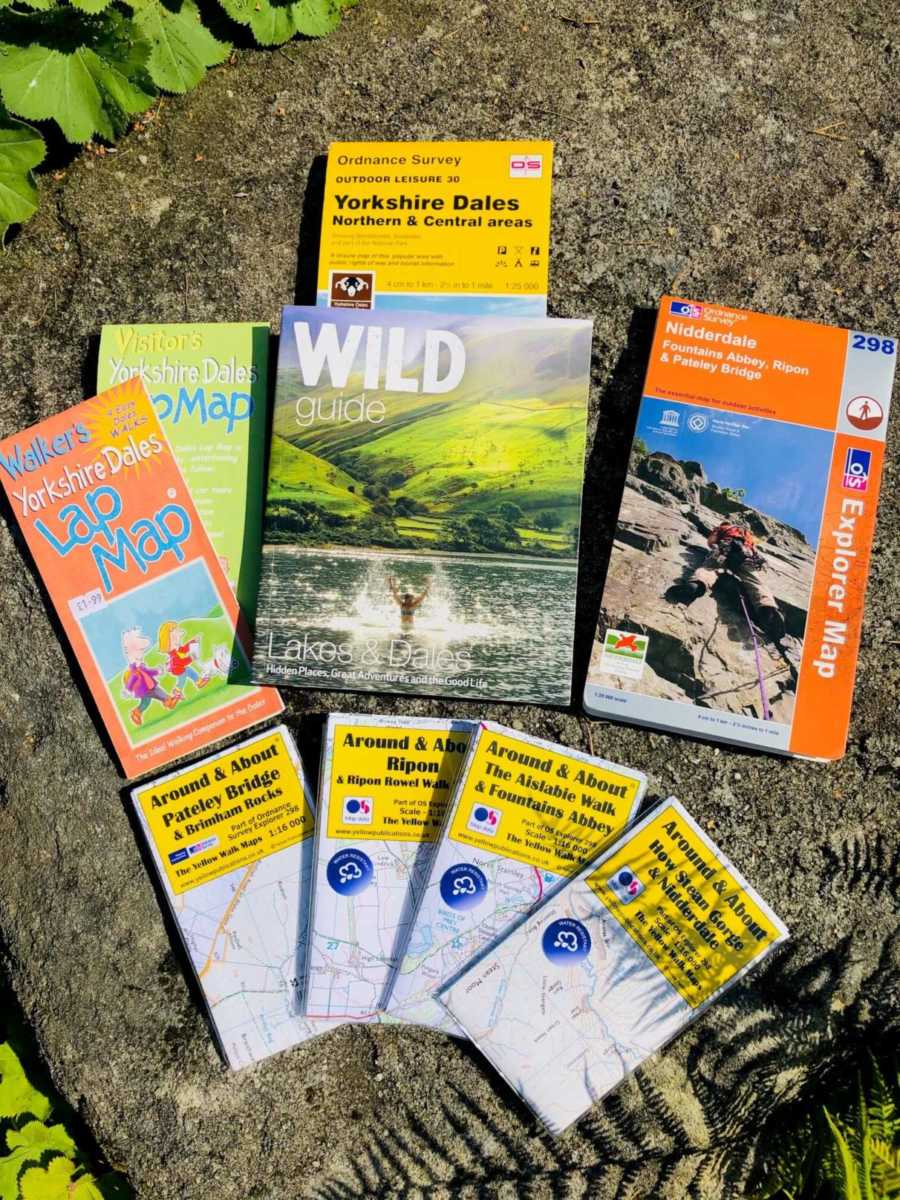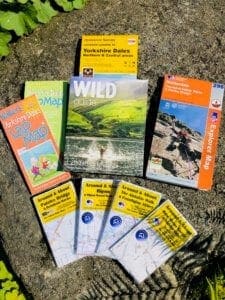 So what are you waiting for? Put on those hiking boots and go and explore!